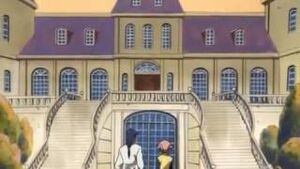 The Awayuki Estate is a mansion styled after a castle located which serves as the residence of the Awayuki family.
A main ate provides pedestrian access to the mansion. The courtyard has a garden where Mr. Tanaka tends to the bushes.
The living room, dining room, and kitchen are located inside the mansion itself. Their are also several bed rooms for the residents and guests.
The courtyard is large enough to hold a large area for several rare and endangered animals. It also has a large wind chime, and several storehouses.
List of Residents
Edit
Ad blocker interference detected!
Wikia is a free-to-use site that makes money from advertising. We have a modified experience for viewers using ad blockers

Wikia is not accessible if you've made further modifications. Remove the custom ad blocker rule(s) and the page will load as expected.